Antiplanner readers know that I have no sympathy for Clive Bundy, who has been trespassing on federal lands for two decades and somehow made people feel like he was the victim. Perhaps it seems strange, then, that I have a lot more sympathy for the Drakes Bay Oyster Company, whose operations in California's Point Reyes National Seashore the National Park Service is trying to shut down.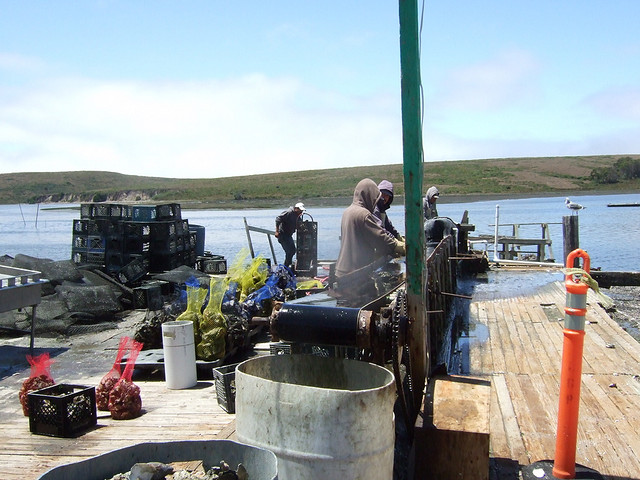 Incompatible use? As long as the oyster company could avoid using motorized equipment in the part of the bay designated wilderness, oyster growing should be compatible with wilderness. Flickr photo by Earthworm.
At first glance, the facts are similar. Both Bundy and Drakes Bay
used public lands or waters for decades, and were allowed to continue to use those resources after the BLM took over the former and the Park Service took over the latter. Then Congress passed laws–the Endangered Species Act in Bundy's case and a wilderness law covering the oyster farm–that restricted the use of those resources.