San Jose's transit agency, the Santa Clara Valley Transportation Authority (VTA), is cutting bus service again. Over the past six years, a series of financial crises have forced it to cut service by almost 20 percent, contributing to a 34-percent decline in total ridership.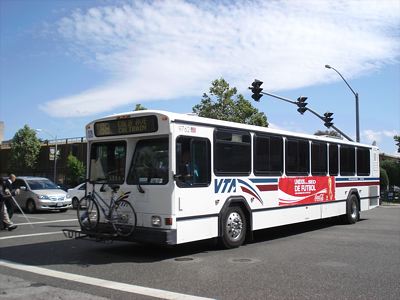 Endangered transit service.
Flickr photo by Ian Fuller.
Now it is planning to eliminate another 10 percent of its bus lines. It says that its goal is to increase ridership by boosting frequencies on heavily used lines and dropping routes that run nearly empty. One route to be discontinued, for example, carries an average of just six passengers per hour.