J.C. Penney was, in many ways, the Sam Walton of his age. While many of Penney's chief competitors came from the big cities — Sears and Montgomery Wards started in Chicago, Macy's started in New York City — Penney, like Walton, began in a small town in a backwater state.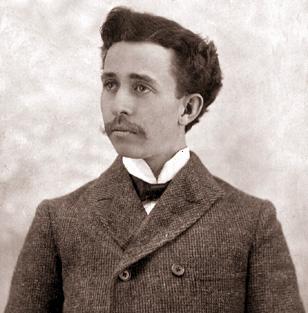 James C. Penney at about the time he started his first store in 1902.
From there, he built Penneys into the nation's largest drygoods chain. By the 1920s, Penneys was able to advertise itself as a "nationwide institution." Before Penney died in 1971, there were nearly 1,700 Penneys stores, and his company also owned the Thrift Drug chain, a discount chain known as The Treasury, and had 1,400 outlets to its catalog store.