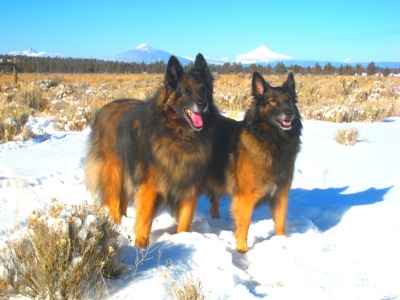 Click for a larger picture.
Best wishes from Chip, his niece Buffy, the Antiplanner, and the Antiplanner's friend, Vickie. Plus, I have a little holiday present for you.
The Federal Highway Administration has started to publish its 2007 Highway Statistics. These include a couple of tables that contain lots of useful data about urban areas, but the tables are annoyingly difficult to work with.
The tables are HM-71, which lists miles of road and daily vehicle miles traveled for various kinds of roads in each of more 458 urban areas; and HM-72, which lists other important characteristics for each of those urban areas.
I have two problems with the FHwA's Excel files. First, it puts the 458 urban areas on nine different sheets, or about 50 urban areas per sheet. So I make a new file that puts them all on one sheet. Second, for those urban areas that are in multiple states, it breaks down the data by state. This can be useful, but if you are trying to get totals, averages, or do other calculations, you effectively double-count those areas. So I delete the state-by-state breakdowns.
The result are modified tables HM-71 and HM-72. If you find these modified tables useful, they are my Christmas gift to you. Perhaps not as big a gift as my Thanksgiving gift, but that's the way the holiday cookie crumbles.