"Many people hoped that introduction of wolves into Yellowstone would bring down elk populations and allow ecosystem restoration," the Antiplanner noted last week. "While the wolves have changed park dynamics (to the detriment of coyotes but in favor of foxes), they haven't made much of a dent in elk numbers."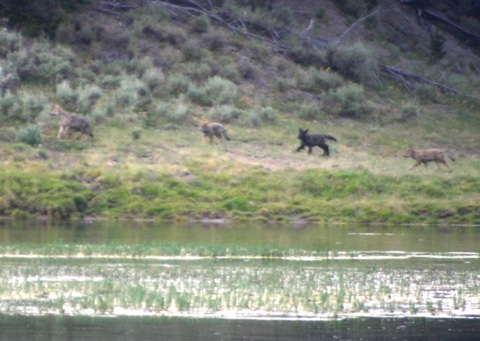 On the prowl in Yellowstone.
Flickr photo by TBanneck.
While this isn't entirely wrong, it turns out I am behind on the latest science. Oregon State University ecologist Robert Beschta has shown that, while wolves haven't greatly reduced elk numbers, they have greatly changed elk behavior. Specifically, by forcing the elk out of meadows and into forests, the wolves have promoted the recovery of willows. That, in turn, is leading to the reestablishment of beaver colonies, which are creating wetlands and promoting habitat for other species.
Video of wolves in Oregon taken December 30, 2010.
WIth wolves now entering Oregon and Washington, we can expect to see more ecological changes. Thanks to Andy Stahl for this information.