In 1957, Nikita Khrushchev bragged that the Soviet Union would overtake the United States in production of steel and other important products within 15 years. Not to be outdone, Mao Zedong immediately decided that China's own steel industry would overtake Britain's–then the world's second-leading manufacturing country (14). Thus began the Great Leap Forward, one of the tragedies of modern history.
According to one estimate, the Great Leap Forward led to as many as 55 million "excess deaths" between 1958 through 1962 (334). That's nearly as many as died as a result of World War II, which lasted longer and involved far more nations.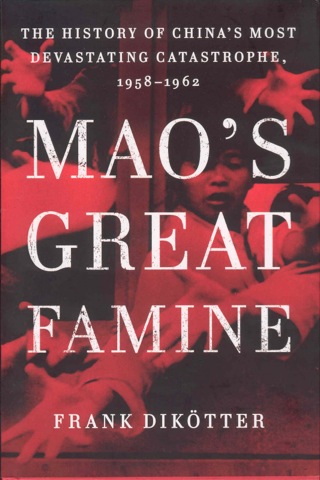 Historians have blamed most of the Chinese deaths on starvation. But Frank Dikötter, a Dutch historian who is equally fluent in English and Chinese, shows in his book, Mao's Great Famine, that the real cause was central planning. Dikötter gathered his information from provincial archives, which had been made available to the public during a period of unusual openness that preceded the Beijing Olympics.