Vivian Jones was born in eastern North Dakota in 1926. Known to her friends as Red for her brightly colored hair, she was the life of every party and a cheerleader in high school and at the University of North Dakota, where she received a degree in Social Work. She went on to the University of Chicago, getting her Masters of Social Work in 1949.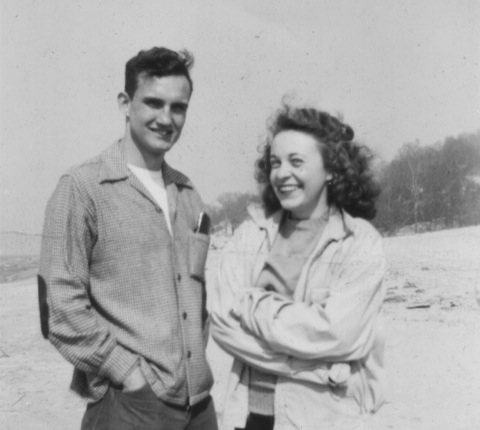 Vacationing at the Michigan dunes with fiancé Bob in 1949.
Also at the university, she met Bob O'Toole, a war veteran and captain of the university gymnastics team. They married in September, 1949, then got in their car and drove to the West Coast. After visiting California, Oregon, and Washington, they settled in Eugene, where Vivian got a job with child services.