The pace of urbanization of rural lands has dramatically slowed, according to the Natural Resources Conservation Service's recently published 2012 Natural Resources Inventory. Between 1982 and 2002, the amount of developed land was growing faster than 2.5 percent per year, but the rate slowed to less than 1.5 percent per year after 2002 and less than 1 percent after 2007.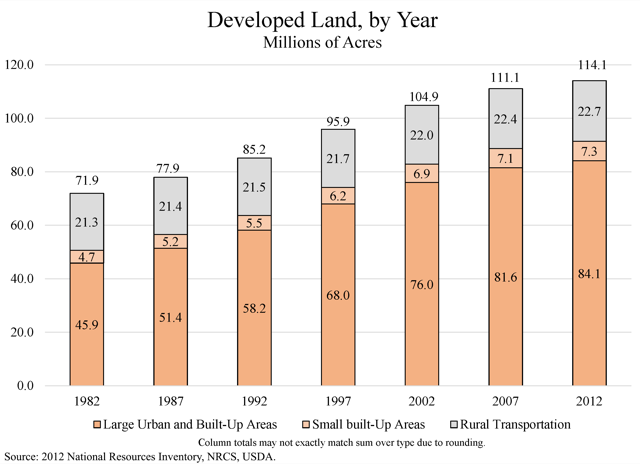 Click image to download the 2012 Natural Resources Inventory summary report (6.7-MB PDF).
Conducted every five years, the Natural Resources Inventory uses around a million sample points to estimate the uses of land throughout the United States. Although the inventory includes Alaska, Hawaii, and island territories, for some reason NRCS publishes the data for these in separate reports which are not yet available for 2012. However, the contiguous 48 states represent the bulk of America's most productive farms and forests, so the new report provides a good indication of their status.