I have a friend who needs my help, and I hope some of my readers will help him too. Back in 1985, the Antiplanner worked exclusively for environmental groups like the Sierra Club and Wilderness Society, reviewing Forest Service plans and helping environmentalists understand how the Forest Service worked. My research showed that the Forest Service lost taxpayers hundreds of millions of dollars a year doing environmentally destructive activities.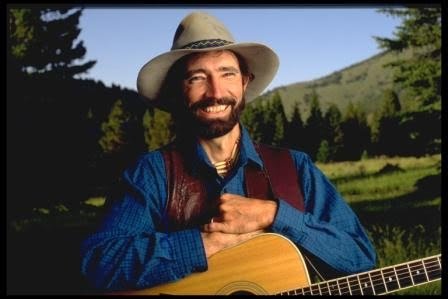 Walkin' Jim Stoltz
Why would it do this? The Forest Service's own historian argued that the agency was "unlike other bureaucracies." It was "more like a religion. . . fulfilling a sacred mission to bring wood to the world in order to avert the evils of a timber famine." Other people suggested the agency had been captured by the timber industry.
Neither of these explanations made sense to me as they were not consistent with some of the things I saw the Forest Service do. Instead, as I reviewed plan after plan and collected data on thousands of timber sales and other activities, I realized that the only explanation that was consistent with all the agency's policies was budget maximization. This did not mean that anyone in the agency necessarily thought, "How can I maximize my budget today?" Instead, through a process similar to natural selection, those policies that maximized the agency's budget tended to be favored over ones that did not.
My research in this area attracted the attention of a group that then called itself the Political Economy Research Center, and they invited me to a conference in Montana. I remember one of my associates looking at the invitation and asking, "Are these people thugs?" Meaning, of course, are they right-wing fanatics who want to sell the public lands and let giant corporations rape and ruin our natural resources? I just laughed but privately was a bit nervous about attending.
The conference was held in the middle of winter at a place called Lone Mountain Ranch, which featured cross-country skiing. One evening, we all boarded sleighs and rode to a cabin in the woods for dinner. The driver of my sleigh was a tall, lanky guy with a dark beard. He also waited on tables at the cabin.
At dinner I happened to be seated next to Bill Niskanen, who until recently had been chair of President Reagan's Council of Economic Advisors. Niskanen told people at our table how Reagan fired him from the council because he was too right wing for the president. At least, that was how I interpreted it at the time. Later, I realized that Niskanen was a fiscal conservative who opposed Reagan's deficit spending.
Later I discovered that Niskanen had originated the idea of budget maximization in a 1971 book called Bureaucracy and Representative Government. Today, we are colleagues at the Cato Institute.
After dinner, the sleigh driver with the beard pulled out a guitar and began to sing about wilderness, mountain men, and wildlife. I was immediately entranced, as was everyone else, even those who weren't radical environmentalists like me. At one point, the singer asked everyone to join hands and sing along. It was somewhat surreal to hold Bill Niskanen's hand while singing, and I wondered if he felt the same way. If so, he didn't show it and sang as enthusiastically as anyone else. Our sleigh driver's music seemed to bring people together.
This is a long-winded way of introducing Walkin' Jim Stoltz, the singer/server/sleigh driver who had quite a tale to tell. In 1974, he hiked the entire Appalachian Trail. In 1975, he hiked from Maine to Washington state. In 1979, he hiked the Continental Divide Trail along the spine of the Rocky Mountains from Mexico to Canada. A couple of years later he hiked the length of the Rocky Mountains again on a different route he called the Rainbow Trail. More recently, he hiked the entire Pacific Crest Trail. In all, he has walked more than 25,000 miles. "Walking used to be my middle name," he once said. "Now it's my first name."
In autumns and springs, when he wasn't hiking or working at Lone Mountain Ranch, Jim went on concert tours promoting wilderness protection. In 1990, the Thoreau Institute sponsored him on tour in Portland. For Earth Day, 2006, my partner Vickie arranged for him to sing in Bandon. Jim and I don't agree on every political issue, but his music makes me feel like I am in the wilderness, which is one of my favorite places to be.
In 2003, Jim announced that he had polycystic kidney disease, a genetic disorder that leads to kidney failure. Fortunately, one of his fans donated a kidney and saved his life. But in 2007, he was diagnosed with cancer of the lymph nodes–something the anti-rejection drugs left him vulnerable to–which was treated with chemotherapy.
Despite these problems, Walkin' Jim kept walking and singing. But a few days ago I received an email from him saying that cancer has spread to his liver. "Things aren't looking real good," he said, and he expects to be on chemotherapy for the rest of his life, which he hopes will be years and not just months.
Unfortunately, wilderness hikers and traveling troubadors don't have a lot of health insurance. So we've donated money to Jim's medical fund, which is tax-deductible through the National Transplant Assistance Fund. Jim is one of the nicest people I know and has given much of his life to causes he believes in; I hope I can give something back.
You can listen to some of Jim's music on line. If you like it, buy some of his CDs. If you like it a lot, and can spare a few dollars, I hope you will go to his fund and click on the red "contribute now" button.