National parks are one of the most popular programs of the federal government. Yet the National Park Service is also an increasing burden on taxpayers. Appropriations to the agency have doubled since 1991, and even after adjusting for inflation they have grown by a third.
What have taxpayers received for this money? One of the most important outputs of the parks is recreation, but national park recreation use peaked in 1987 and has stagnated or declined since then. Visitors spent 11 percent fewer days in national parks in 2010 than in 1987.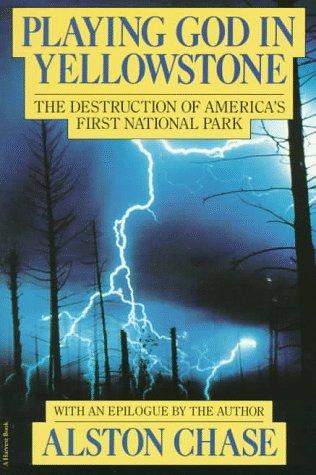 By coincidence, 1987 was also the year Alston Chase released his book, Playing God in Yellowstone, which for many people (including the Antiplanner) was the first signal that all was not well within the National Park System. Ironically, Chase started working on the book at the request of the Yellowstone Park Foundation, which wanted him to write a puff-piece that it could sell in its stores in park visitor centers.
What Chase found was that, judged by the Park Service's own criteria of managing the parks to be "vignettes of pre-Columbian American," Yellowstone was being very poorly cared for. Instead of protecting the park in its natural condition, the Park Service had allowed a few "charismatic megafauna"–namely elk and bison–to overrun the park. The elk ate all the willows along park streams, which led the beaver to disappear. Since the beaver weren't building any dams, wetlands disappeared. Pronghorn antelope, bighorn sheep, and grizzly bear were only a few of the species that largely disappeared from the park as a result.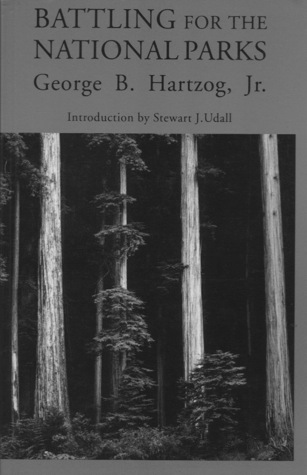 Playing God was published, former Park Service director George Hartzog published his memoirs,
Battling for the National Parks
. He noted that in the 1960s the Park Service had a policy of shooting elk to prevent an overpopulation. But local hunters were upset because they weren't allowed to hunt in the park, so the elk were shot by Park Service personnel.
In 1967, Wyoming Senator Gale McGee held a hearing on the controversy. The night before the hearing, Hartzog had dinner with McGee and promised to temporarily stop shooting the elk. But instead of making the halt temporary, the Park Service came up with a wacky theory called "natural regulation" that held that whatever happened inside the park was "natural" so the best thing the agency could do would be to keep its hands off. In 1948, this natural regulation policy had been applied to national parks in Kenya, leading them to become "moonscapes" as elephants denuded the parks of vegetation and eliminated the habitat for almost any other major animals.
Chase's book was at once brilliant and naive. It probably owed much of its brilliance to Charles Kay, a scrappy ecologist from Utah who did great work but who managed to alienate Park Service scientists and many academic researchers by writing papers with titles like Predation: Lies, Myth, and Scientific Fraud.
Chase's naivete showed through when he went beyond the science. Even though about two-thirds of his book was a diatribe against park scientists who had gone along with this devastation, he thought the problems could be solved with "better science." He also used the last third of the book to rail against environmental groups who otherwise might have been his biggest supporters.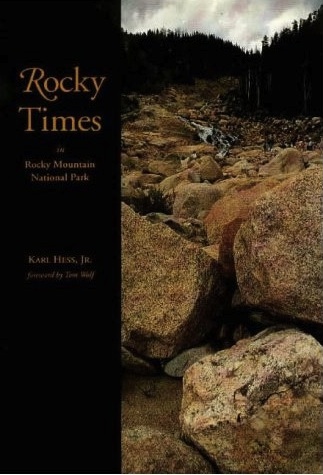 In any case, later books, such as my friend Karl Hess' Rocky Times in Rocky Mountain National Park, showed that Kay and Chase were right on the science. If the goal of the Park Service is to provide zoos to please tourists, it may be succeeding. But if it is to manage natural areas in their pre-Columbian state, it is a dismal failure.
Many people hoped that introduction of wolves into Yellowstone would bring down elk populations and allow ecosystem restoration. While the wolves have changed park dynamics (to the detriment of coyotes but in favor of foxes), they haven't made much of a dent in elk numbers. As Kay's research showed, it was Native Americans, not wolves, who kept elk populations low in pre-Columbian times.
Although Yellowstone visitation is increasing, declining park visitation nationally suggests that the Park Service might not even be succeeding as a tourist pleaser. Less than a third of Americas visit one or more of the 394 units of the National Park System in any given year, yet all taxpayers have to pay to support them. In 2010, the Park Service's budget reached $2.75 billion, its highest level ever except in 2009, when it received a large supplement as a part of the economic stimulus package.
Why is Congress willing to spend more of your money on a system that is doing less? One reason is that giving money to the national parks is non-controversial, as almost everyone who visits a park comes away happy. But another reason is that the Park Service has a very effective lobby behind it: the National Parks Conservation Association (NPCA).
When Congress was considering the 2009 stimulus bill, the NPCA persuaded the House to include $2 billion for the Park Service, which would have almost doubled its budget for the year. This turned out to be easy to do, as NPCA's chief lobbyist, Craig Obey, happened to be the son of the chair of the House Appropriations Committee, David Obey (D-WI). This turned out to bite the Park Service in the end: when House Republicans charged that Craig Obey had violated several lobbying rules, Congress cut the Park Service's share of the stimulus bill to "only" $750 million. But observers agreed that Craig Obey's work is a major reason why Park Service budgets have increased so much in the past couple of decades.
Interestingly, although the National Park Service's total budget was more than $3 billion (including about $400 million in recreation fees kept by the Park Service) in 2010, only about half of that was actually spent managing national parks. The rest of it went for administrative overhead or for various slush funds that may or may not have helped the parks.
For example, the Park Service spends about $300 million a year on construction, but much of the construction work it does is needless. In 2010, it spent $30 million on new employee housing in Grand Teton and Grand Canyon national parks, even though those parks are no more remote from towns than nearby national forests, which do not offer their employees housing. One reason why the Park Service likes to spend on construction is that it rakes off about 30 percent of construction funds for administrative overhead.
Fundamentally, the parks are recreation areas, and they should be managed as such. That means they should be funded out of recreation user fees and not tax dollars. The Antiplanner recommends turning parks into fiduciary trusts that can collect user fees and solicit donations to run the parks.
If tourists want Yellowstone to be overrun with elk and bison, then maybe that's how it ought to be managed. On the other hand, if hunters want to shoot elk, and are willing to pay to do so (preferably in the backcountry out of the view of the tourists), then maybe the Park Service can use their energy to cull the herds and their fees to improve park ecosystems.