The Detroit Bus Company, a private operator, is offering $5 door-to-door service in inner Detroit. So far, the service only operated from 6:00 pm to 2:00 am on Fridays and Saturday nights, but if this is successful, it will no doubt expand.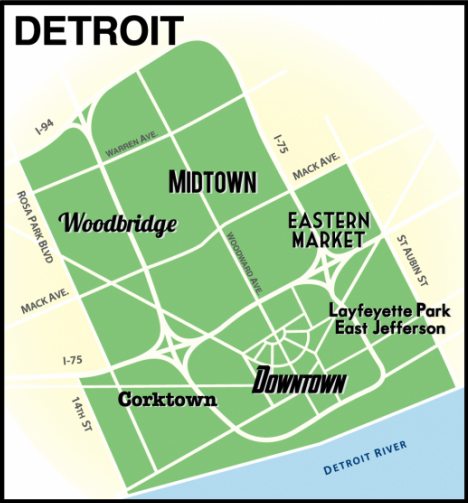 Service area for Detroit Bus' door-to-door operation.
Within a certain operating area, the company will pick you up at your door in a biodiesel-fueled bus and take you where you want to go. Outside this operating area, the company has some specific stops it will make.
"It's time this city had a transit system to be proud of," says the company. The Antiplanner agrees and sends best wishes to this new venture.