In late February, the Twin Cities Metropolitan Council issued its draft Thrive 2040 plan for public review. No one will be surprised to learn it is a standard smart-growth plan with lots of emphasis on transit, high-density housing in transit corridors, and reducing driving. Of course, this isn't always obvious, as the plan uses euphemisms such as "affordable housing" when it means high-density housing and "orderly and efficient land use" when it means restricting development in rural areas.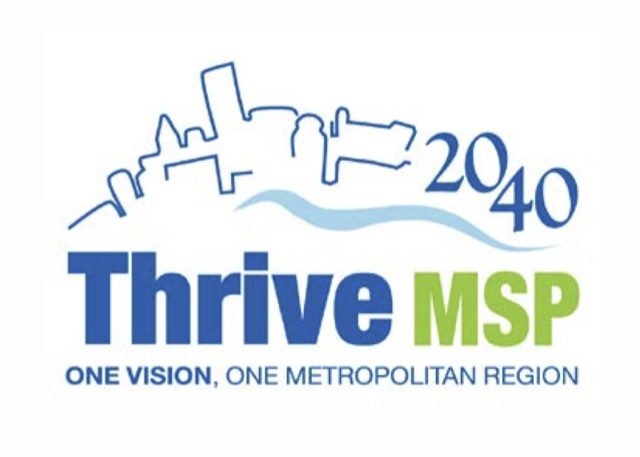 Click image to download the 3.7-MB plan.
The Met Council calls it the Thrive plan because it wants to give the impression that, without government planning, the region will wither away and die. Of course, the Antiplanner believes the opposite is true, and that it would be more accurate to call it a poverty plan, since it will likely make housing unaffordable and require higher taxes, both of which will slow economic growth.
A free-market group called the Center of the American Experiment is taking the lead in challenging the plan. Earlier this week, it published an extremely well-written report called "Ten Fallacies of the Thrive Plan." Next Tuesday, it is bringing Wendell Cox for a luncheon speech about the plan at the Hilton Minneapolis.
The Metropolitan Council has given the public all of 60 days to comment on its poverty plan, a time period that ends on April 28. Minnesota residents concerned about government intrusions into property rights, mobility, and related issues should submit at least a short letter expressing disapproval of the plan.