Interstate 35 between San Antonio and Austin is congested, so obviously (to some people, at least) the solution is to run passenger trains between the two cities. Existing tracks are crowded with freight trains, so the Lone Star Rail District proposes to build a brand-new line for the freight trains and run passenger trains on the existing tracks. The total capital cost would be about $3 billion, up from just $0.6 billion in 2004 (which probably didn't include the freight re-route).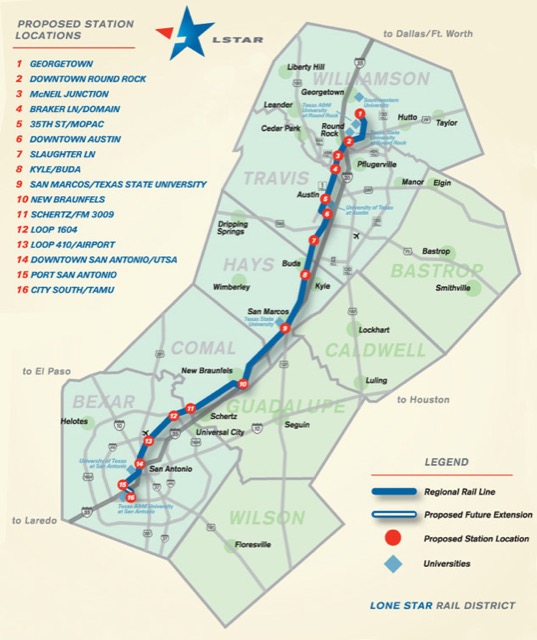 Click image to download a PDF version of this map.
By coincidence, that was the projected capital cost for the proposed high-speed rail line between Tampa and Orlando (cancelled by Florida Governor Rick Scott), which are about the same 80-miles apart as Austin and San Antonio. But, despite the cost, Lone Star wouldn't be a high-speed rail line. According to a 2004 feasibility study, trains would take about 90 minutes between the two cities, with two stops in between. While express trains with no stops would be a bit faster, cars driving at Texas speeds could still be faster.