The San Antonio urban area has about 1.9 million people today and, if it keeps growing at recent rates, will add 1.6 million more by 2040. VIA, the region's transit agency, gets most of its money from a one-half-cent sales tax, so by 2040 it will get about 80 percent more tax revenues.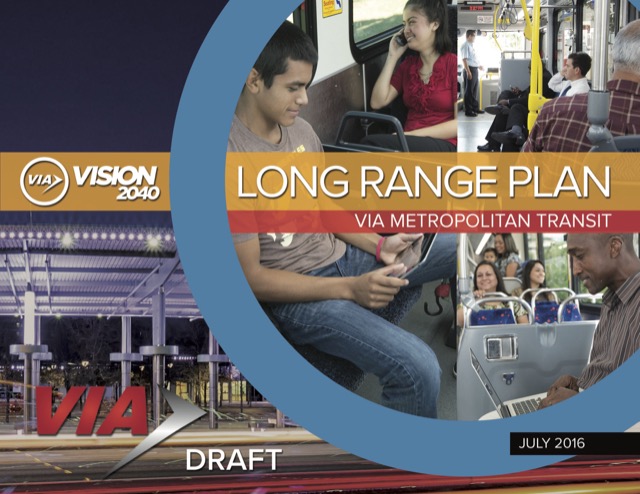 Click image to download this 40-MB PDF.
The agency is hungry for more, however, so it has written a long-range plan called Vision 2040. Actually, to call this a plan is generous; it is actually more of a sales brochure, as it doesn't consider any alternatives, any impacts of the proposal, or any real information about costs. Instead, it merely says that it wants increased taxes to provide bus-rapid transit on exclusive bus lanes and possibly light rail–in other words, transit infrastructure that might have been useful a few decades ago, but certainly won't be useful a few decades from now.