A recent issue of the New York Times Magazine suggests that the technology for recreating species that have gone extinct in the last few thousand years will soon be available if it is not already. Scientists have already attempted to clone an extinct European wild goat known as a bucardo, and while the results were not successful they were clearly moving in the right direction.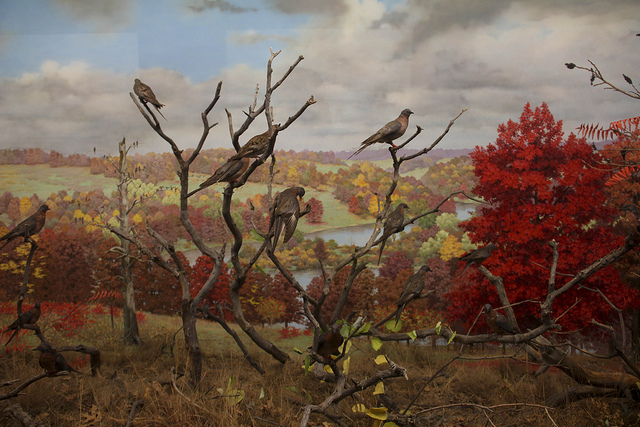 Passenger pigeons in their native habitat, an Iowa woodland, from a diorama in the Denver Museum of Science and Nature. The background to this diorama was painted by Charles Waldo Love. The Flickr photo is by Jessica Lamirand; click image for a larger view.
Species that have been extinct for millions of years, such as dinosaurs, are beyond our reach. But the Times argues that recovery of such species as the passenger pigeon, which once numbered in the billions, and the woolly mammoth should both be possible in the very near future.