Black rhinos have reportedly been extirpated from Mozambique, and the loss is partly blamed on park rangers who were hired to protect them but who earned more money helping poachers. Supposedly, "conservationists are trying anything and everything to put a stop to" such poaching, including using "surveillance drones and hidden sensors, to monitor . . . human activity in reserves."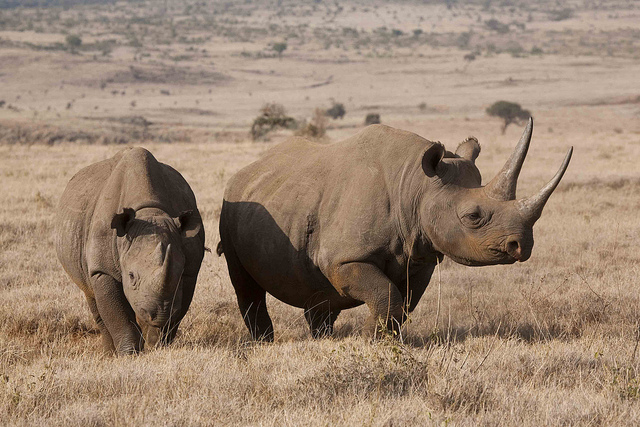 Black rhinos in Kenya. Flickr photo by Gary MacFadyen.
Maybe, however, they haven't tried everything. Rhinos are a difficult case because so few are left, but in general, African wildlife is doing best in countries with secure property rights. Unfortunately, Mozambique is not one of those countries. Someone may think they own land, but the country has few of the institutions needed for them to prove it. If you can't prove you own land, think how hard it must be to prove you own wildlife.