The Economist reports that housing in China is "cheaper than you think." The magazine-that-calls-itself-a-newspaper's measure of affordability is the average price of a 100-square-meter (1,076-square-foot) home divided by average household income.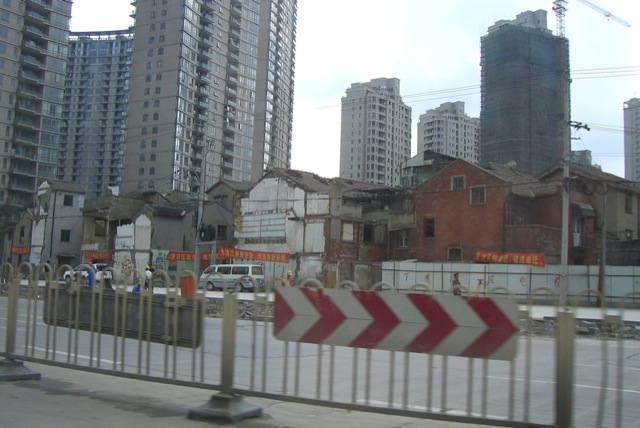 Older mid-rise homes in Shanghai are torn down and replaced with high rises. Flickr photo by Paolo Vasta.
In megacities such as Beijing and Shanghai, such a house costs nearly 15 times the average incomes of those cities. Not to worry, says the Economist: in medium and small cities, housing is only about 8 times average incomes. As of November, the national average is 8.9 times.