Washington DC's H Street streetcar ran down a police car last week. But, as the Washington Post headline notes, it's "still not carrying passengers."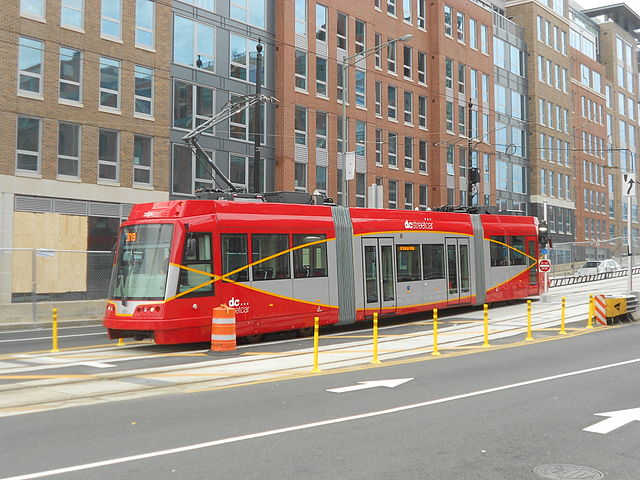 Still in the testing stage a year after construction was supposedly complete. Wikimedia photo by Michael J.
The District Department of Transportation began testing the streetcar about a year ago, and the result was so many accidents that the DC council seriously considered scrapping the whole thing. Instead, it asked for an expert peer review by the American Public Transportation Association (APTA). Since APTA has never met a rail transit project it didn't like, the review's conclusion was pretty much predetermined.