The Antiplanner grew up in the 1960s, when racism was rampant, we were fighting an undeclared and, many believed, immoral war on the other side of the world, and air pollution was so thick in American cities that visibility was often significantly reduced. By the time I was out of college in the mid-1970s, the war was over, racial discrimination seemed to be history, but the environment still appeared to be in trouble. I elected to spend my career working on environmental issues.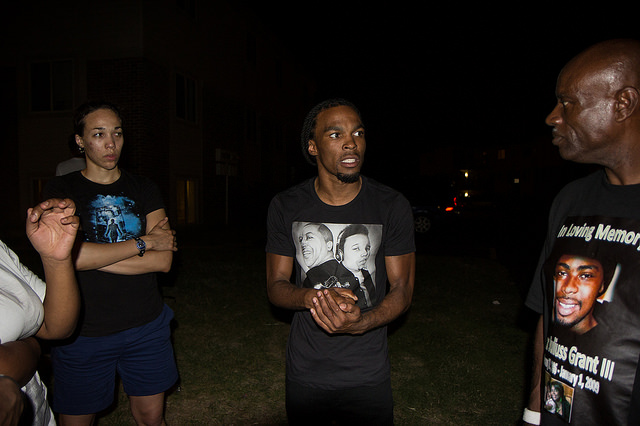 "My whole thing is that the world needs to wake the fuck up," said 27-year-old Ferguson resident Darren Seals. "When a boy was just laying here dead, we didn't get all this attention. Burn Quick Trip down and now everybody coming. That's sending off the wrong message. We got to start valuing life more than we value material. It's been more about the rioting than the boy being dead. His life is more valuable than any of that. It shouldn't be money over everything. It should be life over everything." Flickr photo by Youth Radio.
It turns out that was the easy choice. Today, air pollution is practically nil in all but a few major urban areas. Rivers and streams are also mostly cleaned up. At least 5 percent, and probably much more, of the land area of the United States is in a wilderness or other classification that will never be developed.