I've previously discussed the myth that density relieves congestion, yet it persists. Most recently, planners in Fairfax County, Virginia say they want to put thousands of high-rise apartments in Tysons Corner in an effort to increase the density and relieve congestion around proposed rail stations.
Planners claim that Ballston, a rail station on the DC Orange line, proves that this strategy is successful. The opening of the Ballston station in 1979 led to a lot of transit-oriented development, and today many people in the area walk or take transit to work.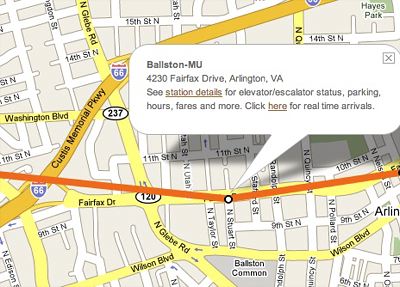 However, planners fail to mention that a major freeway, I-66, opened at about the same time, and it probably did more to stimulate development than the rail line. At least, other stations that were not close to new freeway interchanges failed to develop as planners hoped.