What should be done about the nation's rustbelt cities–or, as they are being repackaged by marketers, "Legacy Cities"? The populations of at least a dozen major cities declined by more than 10 percent between 2000 and 2010, including Buffalo, Cincinnati, Cleveland, and of course Detroit and New Orleans (whose population decline has little to do with the rest of them). In many cases, such as Pittsburgh and St. Louis (which declined between 8 and 9 percent in the 2000s), recent declines are merely a continuation of trends since 1950.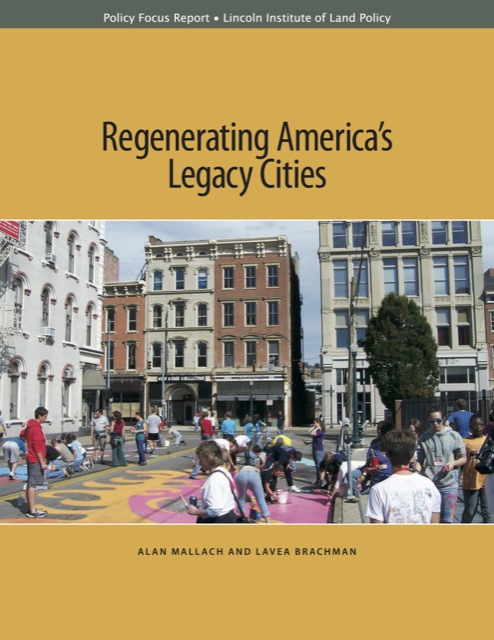 Click image to download the report (7.6 MB).
A new report from the Lincoln Land Institute offers a set of prescriptions for these cities. While they may sound good at first glance, close scrutiny reveals that they are the same tired policies that have been trotted out by urban planners for decades.