The latest report on Washington, DC's new streetcar is that it goes somewhat faster than reported last week. On the opening day, a typical run took 29 minutes from one end of the two-mile line to the other. (My report last week said the route was 2.2 miles, but the extra 0.2 miles is non-revenue track to a maintenance facility.)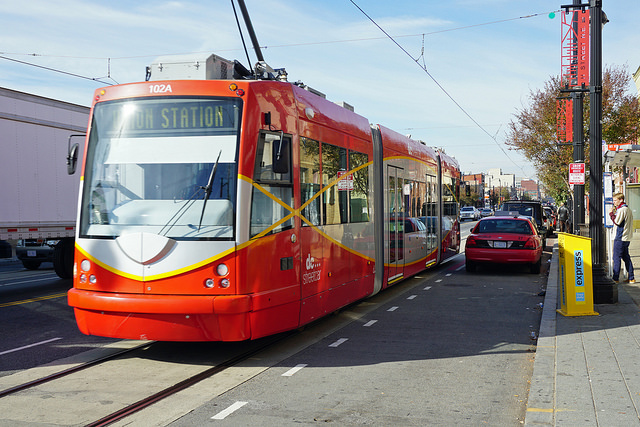 This photo shows one reason why the H Street streetcar is such a safety hazard: any automobile that is slightly over the white line gets crinkled. Flickr photo by Mariordo59.
The early trips were probably slowed by people wanting to get free opening day rides. During its first week, trips averaged 18 or 19 minutes and the fastest trip recorded by the Washington Post was 17 minutes 9 seconds. That's almost 7.0 miles per hour. While that's faster than most people can walk, several DC runners managed to beat it last Saturday.