The Antiplanner confesses to not be a bible expert, but I don't think Jesus ever said, "Thou shalt steal from thy neighbors so thee can afford to take expensive train rides." But that seems to be the goal of Isaiah, a faith-based group in Minnesota that demands that taxpayers subsidize commuter trains from St. Cloud to Minneapolis.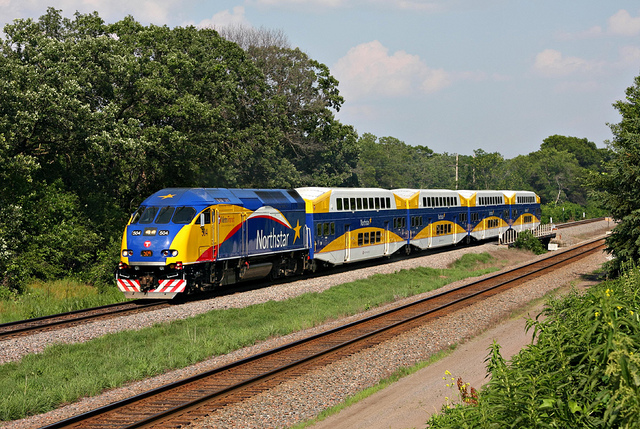 Taxpayers spent $317 million to start the Northstar commuter train, shown here near Big Lake. Flickr photo by Jerry Huddleston.
The Northstar commuter-rail line currently operates over the 40 miles from Minneapolis to Big Lake, about 28 miles short of St. Cloud. The line is a huge loser: it carried an average of around 1,250 round-trips a day in 2014, earning fare revenues of less than $2.4 million but spending $15.2 million on operations and $7.4 million on maintenance.