Los Angeles has some of the least-affordable housing in the world. In 2014, median home prices there were 7.5 times median family incomes, beating out San Francisco (7.0 times), Honolulu (6.9 times), San Jose (6.8 times) and New York (5.1 times).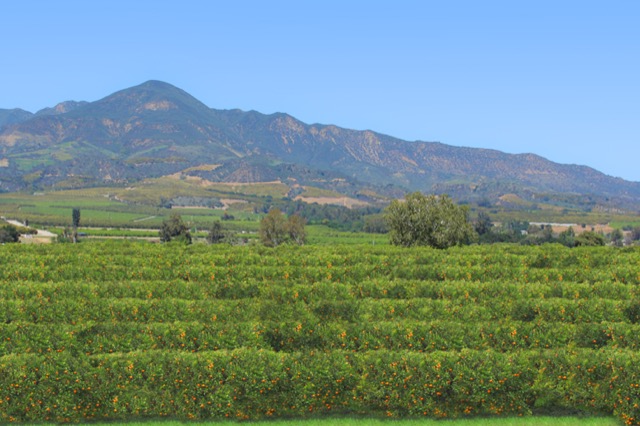 Developing this orange grove will have no impact on orange prices, but could go far to helping make housing more affordable. Wikipedia photo by Ricraider.
So naturally, some people in Ventura County, just north of Los Angeles and part of the Los Angeles urban area, think it is vitally important to protect farms and open space, and they are seeking approval of a measure that would require a vote of the entire county before any land could be rezoned for development. Median home values in Ventura County were just 5.8 times median family incomes in 2014, more because of incomes, which are a third higher than Los Angeles County, than home prices, which are just 4 percent higher than LA County. The open-space measure will serve to make housing even more expensive while it protects a resource that is already abundant: open space.