Sam Stein at the Huffington Post frets that "Obama's vision for high-speed rail is in danger of stalling out." Where has he been the last three years? High-speed rail was in danger of stalling out in 2010, when Florida, Ohio, and Wisconsin elected governors who turned back funds for their states' programs. Today, Obama's "vision" is dead, and so is high-speed rail in this country.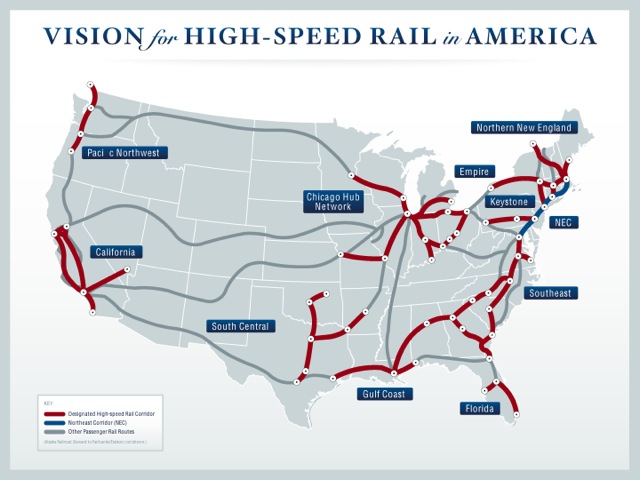 Unlike air and highway travel, with Obama's high-speed rail vision, you won't be able to get from anywhere in the country to most other places in the country.
Like other rail nuts, Stein tries to make it appear we are in some kind of race for supremacy with Japan and other countries. "With countries like Japan already investing in the newest form of rail technology –- magnetic levitation, which LaHood called "way too expensive" for the U.S. –- the nation is very much set to be left in the proverbial dust." The problem is that "the newest form of rail technology" is just as obsolete as the previous form. Stein might as well worry that we aren't keeping up with the Japanese on floppy disk technology.