Land-use regulation caused the housing bubble. Now, in at least one city, other regulations have forced a bank to demolish brand-new homes.
It would be easy to say that this shows that builder constructed a surplus of homes. But the truth is that these houses, like their builder and our entire economy, are simply victims of overzealous regulation.
Among the many rules in the city of Victorville is one that imposes daily fines on the owners of homes not brought up to code within so many months after construction begins. The builder of these homes nearly completed them, then went bankrupt. Given a choice between paying the fines, bringing the homes up to code, or tearing them down, the bank decided to bulldoze them.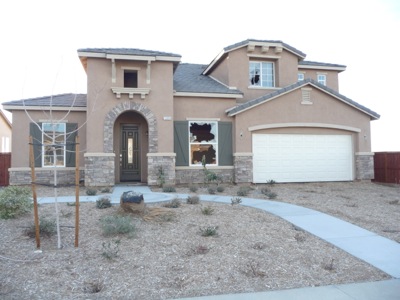 According to one of the comments on this site, the "code violation" was some windows broken by local vandals. Another story says it was due to the builder's failure "to finish roads, walls, and other improvements that bring the community into code." Whatever the details, this waste — from beginning to end — can be blamed solely on stupid land-use rules.