Sacramento's Regional Transit District (RT for short) is facing an existential crisis. The region's transit ridership fell by 22 percent between 2009 and 2014, and preliminary information indicates another 6 to 7 percent decline is likely in 2015. The agency's January, 2016 performance report shows a 9 percent decline from January 2015.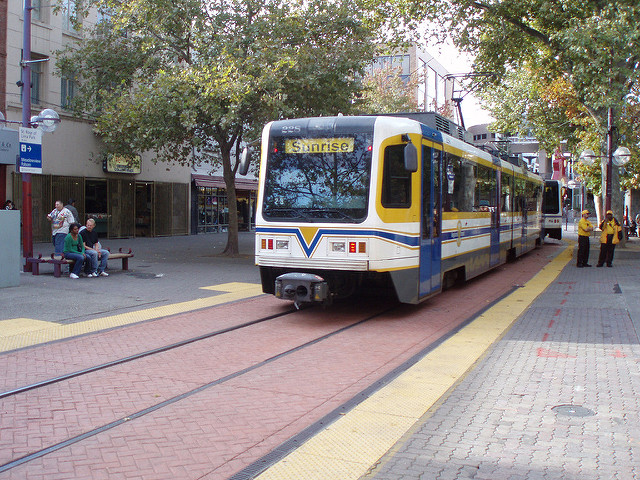 A light-rail train trundles its way through downtown Sacramento. Flickr photo by PaulKimo9.
Some of this downward spiral is due to low gas prices, but much of it is due to an 18 percent reduction in bus service and a 7 percent reduction in light-rail service between 2009 and 2014. Declining tax revenues after the 2008 financial crisis forced these service cutbacks. In turn, reduced ridership means reduced fare revenues, and RT has responded by raising fares, which is not likely to do ridership any good. RT is also thinking about asking voters for a tax increase, but with just 2.7 percent of the area's commuters taking transit to work, support for the transit system may be slim.