I once wrote an article about Halle Neustadt a high-density, soviet-built city in East Germany that some urban planners once rated "the most sustainable city in the world." As the article pointed out, it was only "sustainable" (that is, people didn't drive much) before German reunification. Soon after the Berlin Wall fell and the country reunified, Halle Neustadt residents went out and bought cars, and soon after that about a third of them moved out to low-density suburbs. Today, many of Halle Neustadt's high rises have been demolished.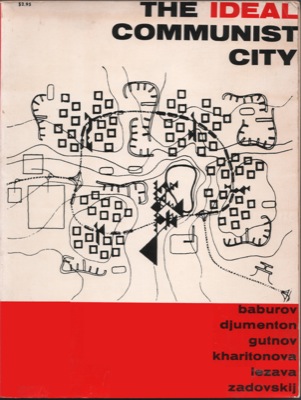 My article pointed out that Halle Neustadt was based on urban planning ideals of the era as described in a book titled The Ideal Communist City. Much of the rhetoric in this book sounded very familiar: suburbs were evil, driving was evil, and government-imposed density was the solution. In a conclusion that drives smart-growth advocates nuts, I showed that the only significant differences between smart growth and the ideal communist city were that the former emphasizes mid-rise apartments of varying sizes while the latter emphasizes high-rise apartments that would be considered tiny by American standards.
One writer in particular freaked out at my article: Jason Myers, a political scientist at the Stanislaus campus of the University of California. "The New Urbanism was nothing short of a communist plot," he claimed I said, "and its outcome would be just as grim and foreboding as the gray world once enclosed within the Iron Curtain." In fact, I specifically said that it wasn't a communist plot: "We have enough central planners in our own midst that we don't have to look for them elsewhere."
Myers used my article as an opportunity to sing the praises of socialist planning. He suggested we should be amazed at the "bold socialist utopianism driving the book's vision," the planners' "concern with social equality," and their "their vision of public parks, recreational facilities, and club venues." The book proves, says Myers, that socialism is far better than its critics claim and, on grounds of social equality at least, better than capitalism.
Myers is obviously guilty of that sin so often mentioned before in this blog: that of judging plans by their intentions rather than their results. In fact, the "scientific socialist tradition" that guided the authors of The Ideal Communist City produced results that could be considered comical if you didn't have to live in them.
For example, the planners figured that the ideal family size was two adults and two children, and that they would easily fit in a two-bedroom apartment. So the planners proposed to build entire cities consisting mainly of high-rise buildings full of 600-square foot, two-bedroom apartments (which is exactly what happened). The fact that some families might have more than two children was dismissed by the planners, who imagined that the children would mostly be off at boarding school anyway in order to avoid the influences of "bad parents."
Myers praises the planners for their concern for "kinship and family life" and says the careful design of the apartments demonstrates the planners' "concern to provide for privacy and solitude." But it is hard to imagine members of a family of four, much less five or six, finding privacy and solitude in such tiny apartments. And what kind of privacy would siblings of the opposite sex have in sharing one tiny bedroom?
Though Myers considers the ideal communist city "utopian," I strongly suspect that he doesn't live in a 600-square foot apartment. The residents of Halle Neustadt, who derisively referred to their city as "H-Neu" (pronounced Hanoi in German) to indicate its bombed-out nature, hardly felt they were in utopia, and many left as soon as they could. Far from social equality (has Myers ever heard of nomenklatura?), the ruling principle behind ideal communist city wasn't social equality but poverty.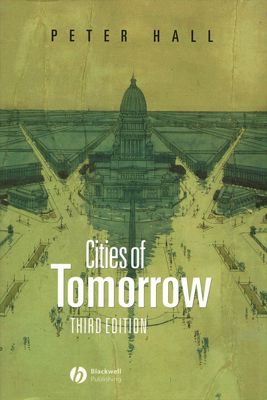 In retrospect, it is not surprising that the soviets would give their stamp of approval to The Ideal Communist City, as its main source of inspiration was Le Corbusier's Radiant City. In Cities of Tomorrow, planning historian Peter Hall calls Le Corbusier "the Rasputin of the tale" of urban planning, both because Radiant City proved unlivable and because of his authoritarian approach to planning, "the evil consequences of which are ever with us." Such authoritarianism would naturally appeal to the soviets who didn't dare allow their people freedom for fear they might do something that wasn't in a five-year plan.
Though I don't think smart growth is a communist plot, my Halle Neustadt article confessed that it is "creepy" that The Ideal Communist City was translated into English and published just two years before publication of another book, Compact City. This book is full of the same utopian calculations about how people would be much happier if only they lived in high-rise apartment buildings crammed into a small area.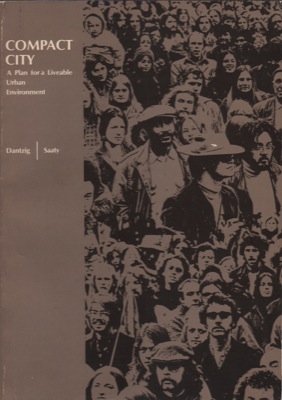 For the most part, Compact City is also inspired by Radiant City, which also inspired American housing projects such as Pruitt-Igoe. Ironically, even as the authors of Compact City were penning their work, Pruitt-Igoe was being imploded after a mere 17 years of existence had proved it to be unlivable, and since then nearly all Radiant-City-like housing projects in the U.S. (outside of New York City) have similarly been demolished.
When I wrote the Halle Neustadt article, I was relying on notes taken from a library copy of Compact City, but recently decided I needed a copy of my own. When it arrived, I decided to see if the authors had read The Ideal Communist City. Yes: they cite it on page 230, — along with Ebenezer Howard's Garden Cities, Frank Lloyd Wright's The Living City, and Paolo Solari's Arcology — as examples of "new cities." The fact that The Ideal Communist City is the only one of these that comes close to their conception of a compact city doesn't prove that they were particularly influenced by the Russian book, only that both were influenced by Rasputin Le Corbusier.
In fact, Compact City represents a transition between Radiant City and the New Urbanism. While most of the book describes a Radiant City that, in retrospect, seems about as delightful as Blade Runner's Los Angeles or the Dark Knight's Gotham City, it devotes one chapter to an "alternative" to Radiant City based on Jane Jacobs' "vibrant neighborhoods." Within a few years, such vibrant neighborhoods would replace Radiant City as the urban planning ideal. Of course, the main difference between these neighborhoods and Radiant City was that Jacobs lived in a neighborhood of mid-rise apartments with ground-floor shops, not in a high-rise apartment separated from shops by a greenway.
Yet the results are the same. Both Radiant City and smart growth require authoritarian planners who think they know how people should live. The smart-growth planners claim the communities they design have a more "human scale," yet they praise the high rises that stud Vancouver and Toronto, and are beginning to appear in Portland. In the end, what counts for the planners is not the results but only their intentions — and that they have the power to carry out those intentions.