In addition to mentioning high-speed rail a couple of times, President Obama's state of the union speech mentioned the need to regulate the finance industry to prevent the kind of global crisis that took place in 2008. This received one of the loudest applauses of the evening as it has become conventional wisdom that the crisis was due to banker greed and the lack of regulation. "The main cause of the crisis was the behavior of the banks–largely a result of misguided incentives unrestrained by good regulation," says Nobel-prize winning economist Joseph Stiglitz.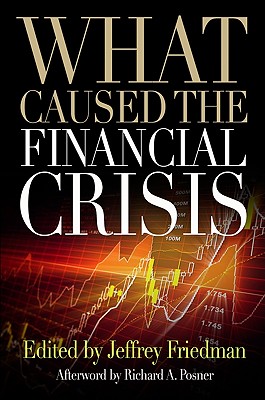 An alternate view is provided by Jeffrey Friedman: the crisis was actually caused by too much regulation, most of which had been written precisely to prevent such crises. But instead of preventing financial panics, successive waves of regulation each laid the groundwork for the next crash. Friedman presents his view in a new book, What Caused the Financial Crisis, which also includes the paper by Stiglitz that contains the above quote.
During the Civil War, Friedman notes, the federal government passed new banking laws that prevented national banks from operating in more than one state or even having branches within a state. Many states also restricting branch banking of state banks. These laws were stimulated by a fear that "branching only existed to drain funds from the countryside to finance growth in the cities." The law also forbade a national clearinghouse for banks (such as the Federal Reserve). These laws made banks vulnerable to runs, where large numbers of depositors try to withdraw their funds. Although such panics took place in the U.S. in 1873, 1893, and of course 1932, Canada–which had no branch banking restrictions–never suffered such panics.
Instead of repealing the branch banking laws, New Deal legislation successfully ended bank runs by creating federal deposit insurance. But, since this moved the risk of bad management from the bank to the federal government, this required new regulations to insure that banks maintained sufficient reserves to meet customers' needs and to prevent banks from investing in risky loans and bonds. One way to do the latter was to rely on ratings agencies to estimate the risk of various bonds and securities.
Several companies, including Moody's, Standard & Poors, and Fitch, began rating investment risks in the 19th century. In 1975, the Securities & Exchange Commission mandated that banks rely on one of these three companies for bond ratings. These companies underestimated the risk behind mortgage securities in the 2000s; while some people have wondered if they had some kind of conflict of interest that led them to overestimate investment ratings, Friedman blames it on the lack of competition: since the companies knew that banks and other investors had nowhere else to go, they made less of an effort to be reliable.
For example, they relied on old models of the housing market from a time when housing prices were less volatile, failing to account for the increased volatility that resulted from land-use regulation. Friedman notes that there were analysts in each of these companies who disagreed with the AAA ratings given to many mortgage-backed securities and speculates that, were it not for the SEC-imposed oligopoly, those people would have formed one or more other companies that could alert investors to potential risks by providing alternative ratings.
Meanwhile, in 1991 the U.S. government adopted new reserve requirements for banks. Under the new rules, the reserve requirements for securities were far lower than for loans. Less in reserve means more available to earn interest. Banks soon realized they could loan money to homebuyers and sell the loan to Fannie Mae or another commercial bank, which would repackage the loan as a mortgage-backed security. Then the bank could buy back the security which–even though it included the very same loan–required a smaller reserve.
The financial crisis of late 2008 took place not because large numbers of people were defaulting on their loans, says Friedman. Instead, the three rating agencies realized that they had underestimated the riskiness of mortgage-backed securities, so they downgraded them from, say, AAA to AA or less. This downgrading had all sorts of ripple effects. Lower-rated securities require higher reserves, so banks suddenly had no money to make loans. Some banks had insured their mortgage-backed securities using credit-default swaps, and the sudden downgrading pushed AIG, which had provided much of that insurance (which was triggered when ratings when down), into insolvency.
Friedman argues that each wave of regulations creates unintended consequences that leads to more problems. Without the Civil-War-era banking laws, we wouldn't have had serious bank runs. Without the bank runs, we wouldn't have needed federal depositor insurance. Without the insurance, we wouldn't have needed reserve requirements and an oligopolistic securities rating system. Without the reserve requirements and rating agencies that were protected from competition, we wouldn't have had a huge financial crisis.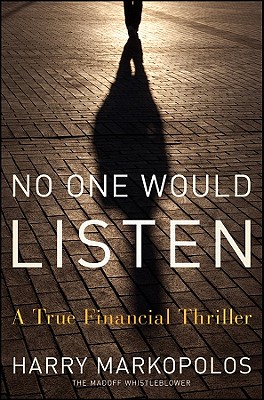 A related problem is that, like generals fighting the last war, financial regulators fight the last crisis. A financial analyst named Henry Markopolos discovered this when he tried to alert the SEC to the Bernie Madoff ponzi scheme. SEC regulators, Markopolos found, had checklists of things to review that were badly out of date. Few of them had ever worked in the securities industry and they didn't have any idea how modern securities worked. When the SEC investigated Madoff in response to Markopolos' complaint, they found that Madoff had failed to register as an investment advisor. Satisfied that they had found something wrong, they ordered him to register and dropped the investigation.
Some regulation is inevitable, but no one should expect regulation to stop financial panics. The important thing is to make sure that regulation does not make those panics even worse.