Density is good. That's the message from Ryan Avent, a writer for The Economist, whose new ebook, The Gated City, received a boost from a promotional op ed in the New York Times.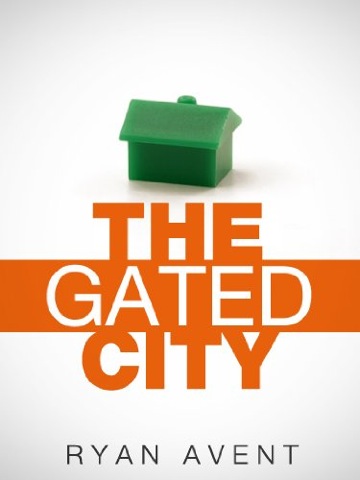 Density, according to Avent, makes people wealthier, happier, and more productive. The data he uses to support these ideas, however, are suspect. For one thing, he doesn't seem to grasp the distinction between metropolitan area and urbanized area. He understands that metropolitan area is the wrong measure of an urban area's density, so he uses a weighted-average density of census tracts in a metropolitan area. A metropolitan area such as San Jose, whose urban area density is the third-densest in the nation, ends up appearing less dense than New York, whose urban area is considerably less dense but which has a high density core.
To support his idea that density is good, Avent points out that average incomes in the San Francisco Bay Area are very high. But he doesn't realize that this isn't true because people in the Bay Area are more productive; it is because the cost of density is so great that low-income people have been forced out.
Avent blames this cost on slow-growth policies that make housing costs high, and he is partly right about that, but he fails to understand that smart-growth policies aimed at increasing density are almost as bad. More important, Avent greatly overestimates the benefits of density. He assumes that regions could become denser without increasing the cost of housing, offices, factories, and other uses, and that the advantages of proximity would outweigh any disadvantages from congestion.
In the age of the Internet, automobile, and cell phone, the advantages of proximity are greatly exaggerated. Meanwhile, the disadvantages of density–congestion and high land costs–greatly outweigh what limited proximity advantages remain.
Didn't we read this book already? Only last time it was called The Triumph of the City and it was written by Edward Glaeser, a fine economist whose view of cities is slightly shaded by the fact that he grew up in Manhattan. Avent's bio doesn't say whether he grew up in New York, but he did go to school in London and currently lives in Washington. I can't help but feel he is another city boy who loves cities so much he wants to impose them on everyone else.
The Antiplanner would never step into another city again if I didn't have to as a part of my work. But I don't think everyone would be better off living my lifestyle; I just think people ought to have a choice. Avent's book simply stimulates the smart-growth advocates who want to impose all sorts of policies on urbanites and suburbanites to force them to live in denser communities.
I'd say more but I am on a deadline and my faithful ally Wendell Cox has already engaged Avent in a running debate on the density issue. I'll just conclude by saying that there is an important distinction between slow growth and smart growth: one seeks to keep densities low and the other seeks to increase them. But both make housing and other costs higher and neither should be tolerated by people concerned about property rights, congestion, and urban productivity.