Planners predicted that Norfolk's Tide light-rail line, which opened in 2011 60 percent over budget and 16 months behind schedule, would stimulate economic development along its route. But little development is taking place, so the Virginian Pilot has come up with a grand idea: reduce fares by two thirds. That, the paper's editorial writers guesstimate, should attract 1,000 more riders per day, which they hope will generate the development planners promised.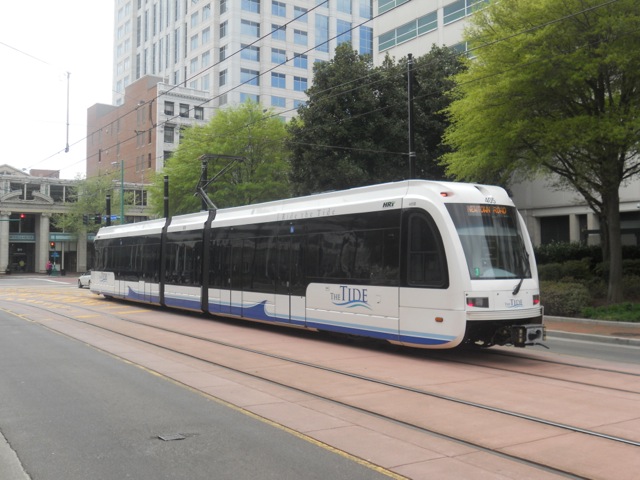 Looks fast, but the schedule indicates it takes 26 minutes to go 7 miles for an average speed of 16 mph.
There are a lot of problems with this proposal, not least of which is the fact that rail fares in Norfolk are already the second-lowest in the country, after Houston's. Though the nominal fare is $1.50, which the Pilot proposes to cut to 50 cents, actual fares collected in 2012 averaged just 50 cents a ride, compared with 35 cents in Houston but $1.39 in Denver. The national average for low-capacity rail is 98 cents, while the average Hampton Roads bus rider pays 91 cents.