LaVonda Atkinson, the cost engineer for San Francisco Muni's $1.6 billion Central Subway project, has found so many problems with the project–and so little interest within Muni or the Federal Transit Administration in fixing those problems–that she has given hundreds of pages of budgetary and internal documents to the San Francisco Weekly. "Your article" about these documents "is going to get me fired," she told the Weekly's reporter.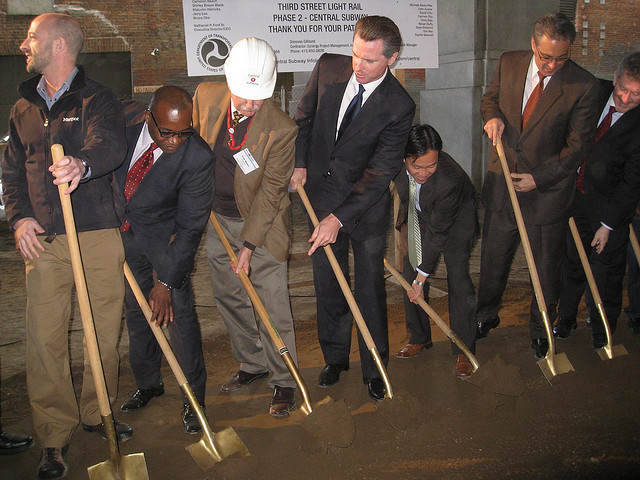 Politicians such as then-San Francisco Mayor Gavin Newsom (center) love to have their photos taken breaking ground or cutting ribbons, in this case for the Central Subway project.
As just one example, Muni told the San Francisco city controller that it spent $110 million on preliminary engineering, when it told the Federal Transit Administration that it spent only $70 million. The extra $40 million went into a slush fund for other stuff.