Americans moved to the suburbs because of interstate highways. Or they moved to the suburbs because of federal housing policies. Or they moved to the suburbs because of federal subsidies to sewer and water lines.
Opponents of suburban lifestyles rely on the myth that outside forces caused Americans to move to the suburbs. This myth, in turn, relies on the further myth that only Americans live in suburbs. As every American tourist who has traveled the London subway and Chunnel trains knows, everyone in Europe lives in high-density cities.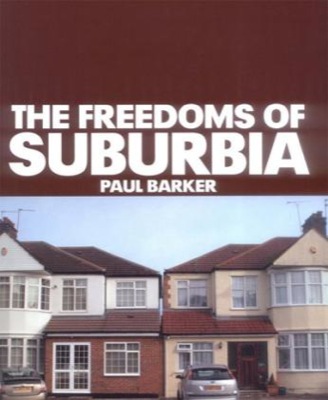 Bollocks, says Paul Barker, a London researcher who wrote this 2009 book. In reality, despite decades of anti-suburban campaigns similar to those in the U.S.,
"84 percent of people in Britain live in a form of suburbia" (p. 15).
And it's not just Britain. "Inner Paris may look much the same way it did in, say, 1950," Barker writes. But "the population has drastically changed. The vast majority of people who would still call themselves 'Parisians' don't live here. They are in the suburbs and exurbs" (p. 225).
Of course, British and European suburbs look a little different from ours. Lot sizes may be smaller, so homes are often semi-detached, or what Americans would call duplexes. But that's largely because of some of the most restrictive land-use laws in the world. When asked where they would like to live, most Brits say a bungalow or some other single-family home (p. 83).
Duplexes or not, suburbs in Europe are still structurally similar to those in the U.S. Homes have private yards. Housing is separated from retail and other uses. People rely heavily on driving when they travel from their homes. They do their shopping at giant supermarkets and hypermarts (pp. 125-127).
Barker reviews the history of English suburbs and the parallel history of animosity to them, which goes back to at least 1829 (p. 56). Railroads and highways made it possible to spread out, but a large part of the initial animosity came from architects who did not like the styles selected by many suburban homebuyers (pp. 62-63). Today, the animosity is "usually in the name of ecology" (p. 169).
The author reviews the alternatives presented by the anti-suburbanites, including the high rises of the 1950s (many of which, like those in the U.S., were demolished in the 1990s) and New Urbanism. He scoffs at the "so-called New Urbanists" who think cities "should put everything you need within a ten-minute walk." People haven't lived like that, he says, for "a long time — two centuries?" (p. 55).
Instead of the plans of the New Urbanists, his preference is for "no plan." "The freedoms of suburbia are a fine, humane creation, to be cherished; not an aberration, to be destroyed" (p. 225). In short, Barker is a fellow antiplanner.