Life is about trade-offs. Some people act as though solar and wind power are somehow free, but of course they aren't–and the cost goes beyond just the dollar cost of erecting wind turbines or putting solar cells in the desert.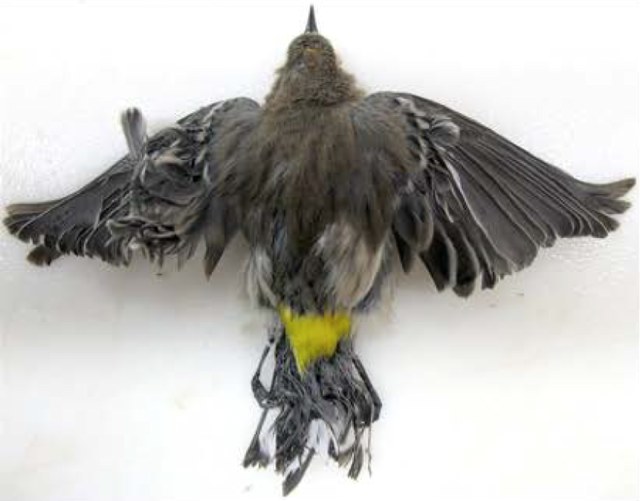 A yellow-rumped warbler singed by the reflecting mirrors of a solar power plant. Fish & Wildlife Service researchers say the area above solar mirrors can easily reach more than 400 degrees Celsius (750° F).
A study reported just a few months ago found that wind turbines kill between 140,000 and 328,000 birds per year. A more recent study from the Fish & Wildlife Service found hundreds of bird carcasses around three solar energy facilities in Southern California. The report added that, "The numbers of dead birds [found] are likely underrepresented, perhaps vastly so," partly because birds carcasses attract more birds, creating a cycle of death.