More people are taking up the call to promote buses rather than build trains. As the Antiplanner noted on February 10, the average number of people on board a transit bus has declined from 15 in 1979 to about 11 today.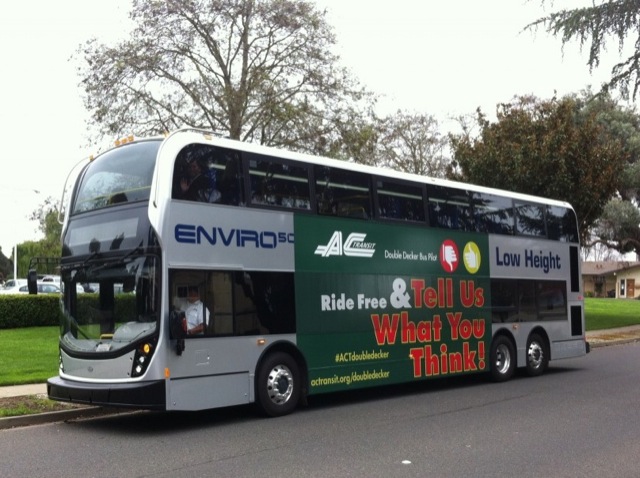 Starting today, rides on AC Transit's double-decker buses will be free for the next three weeks.
Just one week later, New York Times writer Josh Barro argues that if some people won't ride buses because they "carry a 'shame factor,'" it makes more sense to spend a little money improving the public image of buses (as Midttrafik is doing) than to spend a lot of money building rail lines that are no faster than buses.