It's fire season again, which means we are once again treated to stories about how the Forest Service is running out of money and about how it all must be due to climate change. Both of these claims overlook fundamental points about fire policy and firefighting.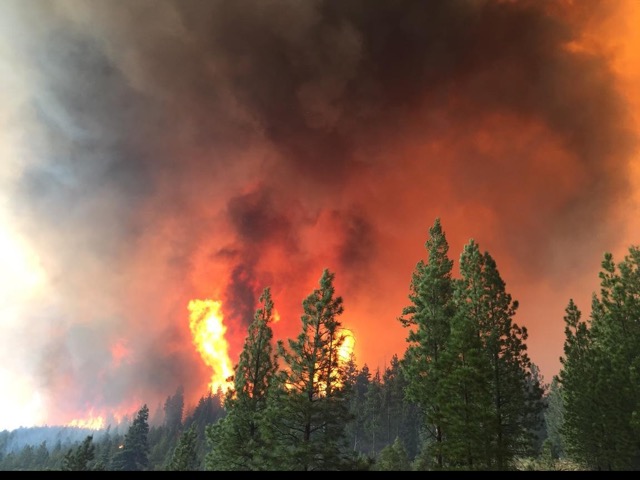 As of August 16, the BLM had spent $2.2 million controlling the 88,000-acre Cornet Fire on the Vale District in Oregon. The Forest Service had spent two-and-one-half times that much on a fire that was just 515 acres in size. BLM photo.
The Forest Service frets that rapidly rising firefighting costs are hurting the budgets of other Forest Service programs. However, as the Antiplanner has pointed out before, Forest Service firefighting costs have risen rapidly mainly because they can: the agency has a virtual blank check to spend on fire. As a result, the agency spends far more fighting fires than Department of the Interior agencies, which have never had a blank check.