Service on Philadelphia commuter trains has been interrupted due to serious defects found in Silverliner V cars, which are less than six years old. The cars were built by Hyundai, which had never built railcars for an American transit line before, and make up 30 percent of Philadelphia's commuter-rail fleet.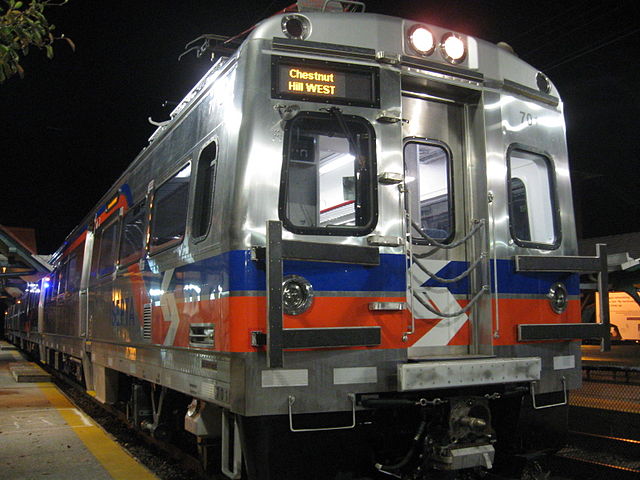 Wikimedia Commons photo by John Corbett.
Last Friday, a SEPTA worker noticed one of the cars was leaning to one side. A close look revealed a 10-inch crack in one of the car's wheel sets. Further inspection discovered similar cracks in 95 percent of the cars made by Hyundai. These have all been taken out of service, and the Southeast Pennsylvania Transportation Authority (SEPTA) has urged commuters to find another mode of travel for the foreseeable future.