Accidents on the Washington MetroRail system killed 17 people between 2005 and 2010. Although there have been only three fatalities since the end of 2010, a new Federal Transit Administration report warns that the Washington Metropolitan Area Transit Authority (WMATA) remains lax about safety and numerous dangerous situations remain.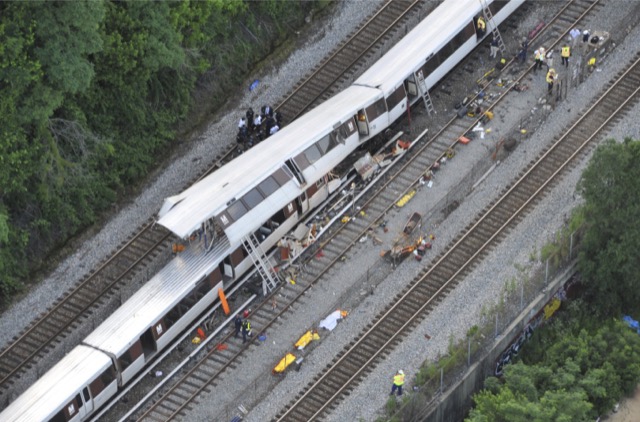 Several people died in a 2009 collision when one of the system's original cars "telescoped" into another. The National Transportation Safety Board ordered WMATA to replace those older cars, but it is still running them. Wikimedia Commons photo by the NTSB.
Most media attention has been given to FTA's findings regarding WMATA's rail control center. The control room is understaffed, says the report, and what staff members they have are poorly trained and frequently distracted by cell phone calls, muzak, and other things unrelated to their work. The report hints that some accidents that WMATA has previously blamed on train operators may actually have been the fault of train controllers, whose actions were rarely questioned.