Low-income residents of the Twin Cities can rest easy, as planners at the Metropolitan Council, the area's regional planning agency, are proposing a regional transit equity plan. According to the Metropolitan Council's press release, this equity plan consists of:
Building 75 bus shelters and rebuilding 75 existing shelters "in areas of racially concentrated poverty"; and
"Strengthen[ing] the transit service framework serving racially concentrated areas of poverty" by building bus-rapid transit and light-rail lines to the region's wealthy suburbs.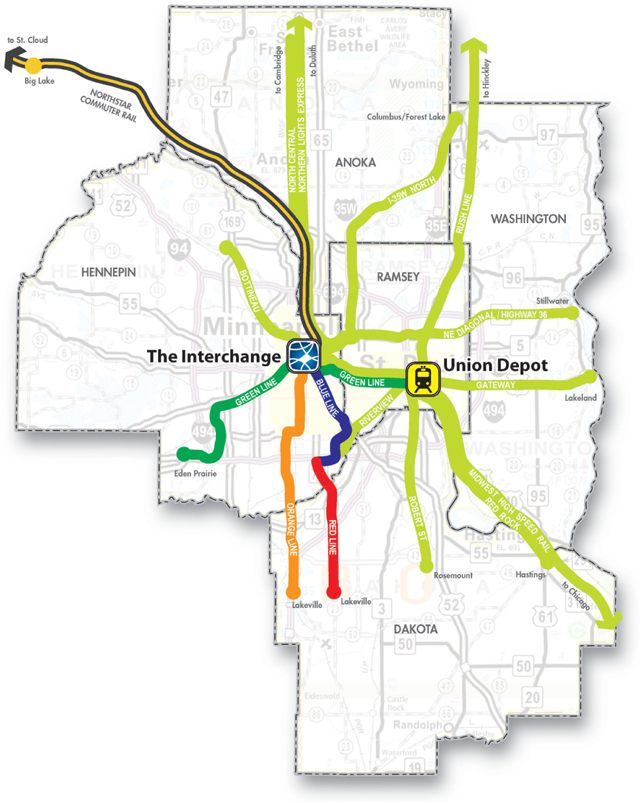 The blue line, the yellow line to St. Cloud, and the green line between the Minneapolis interchange and St. Paul Union Depot are open; the next priority is the green line from the interchange and Eden Prairie.
Bus shelters for the poor, light rail for the rich: that sounds equitable! Of course, the poor will be allowed to ride those light-rail trains (for example, if they travel to the suburbs to work as servants), just as the well-to-do will be allowed to use the bus shelters. But for the most part, the light rail is for the middle class.