The Santa Clara Valley Transportation Authority (VTA), which some consider the nation's worst-managed transit agency, has a new program called Envision Silicon Valley. Despite the grandiose title, the not-so-hidden agenda is to impose a sales tax for transit.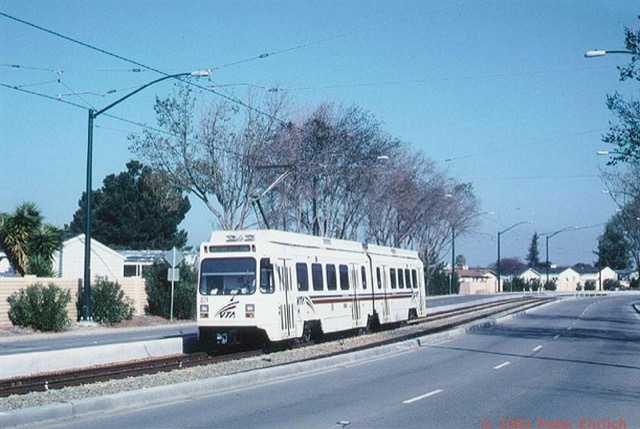 A nearly-empty VTA light-rail car in Sunnyvale.
Any vision of Silicon Valley that starts out with transit is the wrong one. Except to the taxpayers who have to pay for it and the motorists and pedestrians who have to dodge light-rail cars, transit is practically irrelevant in San Jose.