Stung by the entirely accurate criticism that it is one of the worst-run transit agencies in America, San Jose's VTA has come up with a breath-taking plan for improving its efficiency. Naturally enough, the plan is called the light-rail transit efficiency project.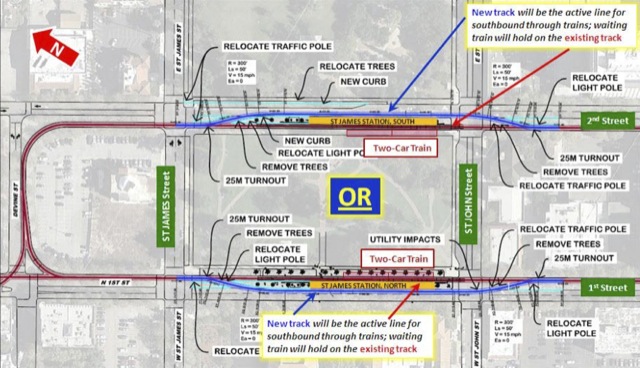 Click image to download an 8-MB presentation describing San Jose's "light-rail efficiency plan."
The plan (see summary here) consists of spending up to $25 million building two passing tracks so that express light-rail trains can pass local trains in downtown San Jose. I know what you're thinking: this has to be a work of genius. I mean, who would ever think of one transit vehicle passing another? Except, of course, buses, which do it all the time and which don't need millions of dollars of new infrastructure to make it possible.