When urban planners talk about infill, they make it sound so benign. "We've identified some vacant lands, and we'll direct growth there instead of sprawling at the urban fringe."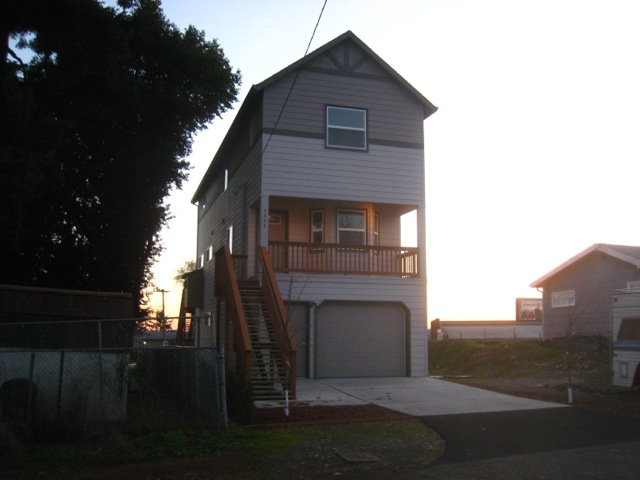 Portland builders often demolish one home and replace it with four "skinny houses" like this one.
In reality, infill can mean a complete transformation of neighborhoods, one house at a time. Hundreds of homes are being demolished each year to be replaced with either larger houses (such as this one that is four times the size of the house it replaced) or multifamily housing. Either way can be way out of character for the neighborhood.
This is happening in wealthy neighborhoods as well as working-class neighborhoods. The Antiplanner doubts that this is what people thought they were signing up for when they agreed to give a regional planning agency authority over their zoning codes. Residents of other regions need to beware of local officials offering the bring them the wondrous benefits of Portland-style planning.