I've been meaning to do a detailed review of the National Surface Transportation Policy and Revenue Commission report (which was previously mentioned), but haven't had time. Fortunately, the Antiplanner's faithful ally, Ron Utt has reviewed the report, which you can read on the Heritage Foundation web site.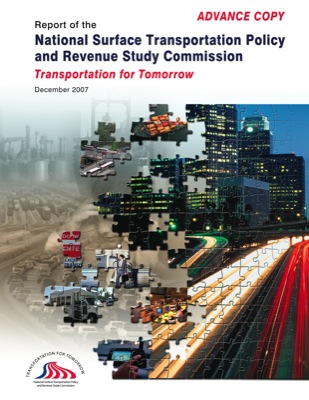 In a nutshell, Utt says that the commission's proposal to triple gasoline taxes is only one of several bad ideas in the report. Others include the report's failure to acknowledge intercity bus service (which is practically unsubsidized yet must compete against heavily subsidized Amtrak) and further diversion from the highway trust fund. Utt also doesn't like the proposed reorganization of the Department of Transportation.
I still will try to review the report in more detail soon. In the meantime, thanks to Ron, I can spend a little more time on my real job.