CNN breathlessly reports that, in a "surprising comeback" over the past 10 to 15 years, "passenger rail has seen a resurgence in ridership." The article is accompanied by 14 beautiful photographs of passenger trains, nearly all either tourist trains or trains in other countries and none of Amtrak, the near-monopoly provider of intercity passenger rail in the country (rectified with the photo below).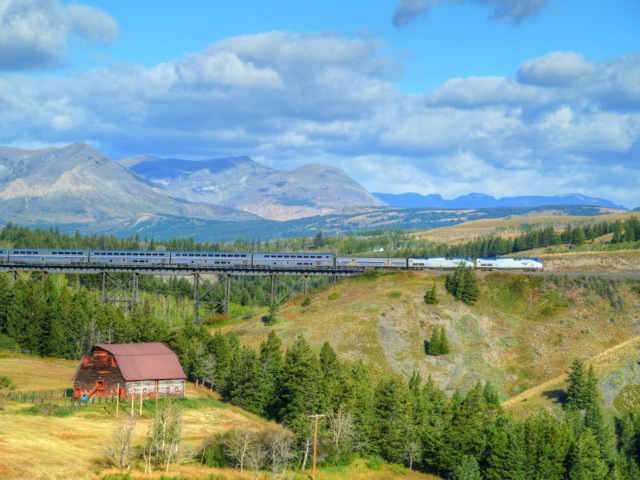 In September, 2010, Amtrak's Empire Builder crosses Two Medicine Bridge near Glacier National Park in Montana. Photo by the Antiplanner; click image for a larger view.
Among the few hard facts contained in the CNN article is that, in its 2013 fiscal year, Amtrak carried a record number of passengers, nearly 31.6 million. Let's see what that really means.